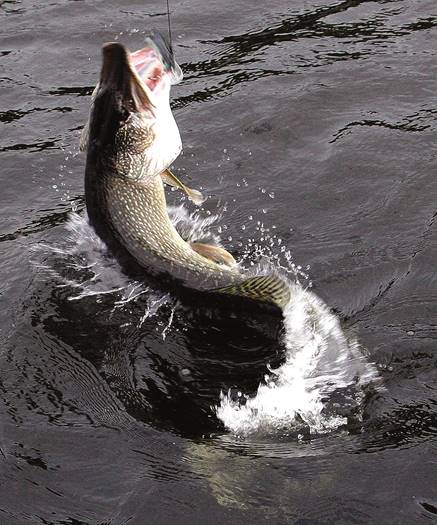 Fishing at Pipestone Point Resort
When it comes to fishing in Canada nothing beats Lake of the Woods.  Miles of shoreline, structure in and around the lake are the perfect grounds for some top fishing experiences.  We have seen our guests bring in mount worthy walleye, bass, northern's, muskies and more.  Make this a trip you will never forget.
Lake of the Woods, with its many grassy bays, is undoubtedly the most productive Muskie habitat in North America. Our particular area has long been renowned by serious Muskie fishermen. Excitement and triumphs are available to the professional and amateur alike.
Main lodge overlooks the spacious grounds. Angling success is an every day occurrence at Pipestone and that trophy is only a cast away. Northern and Walleyes abound in the waters of Lake of the Woods. Lady anglers, they always enjoy their stay and relish their success.
Our fishing guests come  from all over the United States and Canada not to mention many from other countries.  Whether you are traveling from the Dakotas or Florida in the United States, from the east or west coast of Canada or traveling from another country you will find Canadian fishing an experience you will never forget.  Serenity, beauty, big fish, shore lunch and a place to relax are all in sotre for you at Pipestone Point Resort.
Go on line an get your fishing license HERE!
CORPORATE AND GROUP RATES AVAILABLE